Padma Shri Dr. Swaminathan Sivaram
Padma Shri Dr. Swaminathan Sivaram (born 4 November 1946) is an Indian polymer chemist, inventor, institution builder and a former director of the National Chemical Laboratory, Pune. He is known for his pioneering work on alkylation of tertiary alkyl halides with trialkylaluminum and olefin polymerization and holds the highest number of US patents by an Indian working outside the US. He is a fellow of several significant professional organizations. The Government of India awarded him the fourth highest civilian honour of the Padma Shri, in 2006, for his contributions to Indian science.
He did his doctoral research under Nobel Laureate Herbert C. Brown at Purdue University and secured his doctorate (PhD) in 1972.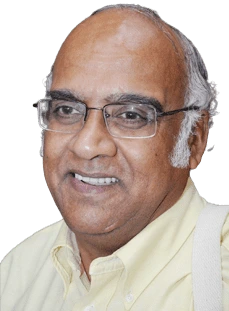 Padma Shri Dr. Rajagopalan Vasudevan
Padma Shri Dr. Rajagopalan Vasudevan, is an Indian scientist who has worked mainly in waste management. He is currently a professor in Thiagarajar College of Engineering. He developed an innovative method to reuse plastic waste to construct better, more durable and very cost-effective roads. He thought up the idea of shredding plastic waste, mixing it with bitumen and using the polymerized mix in road construction. This method will help in making roads much faster and also will save environment from dangerous plastic waste. He also visited Mahatma schools on 15 April 2008. The roads also show greater resistance to damages caused by heavy rains. His road construction method is now widely used to construct roads in rural India. He was awarded India's fourth highest civilian honour Padma Shri in 2018.
He obtained his Bachelor of Science degree and M.Sc degree from the Madras University in 1965 and 1967 respectively. He also earned his Ph.D from the same university in 1974. Later in 1975, he joined Thiagarajar College of Engineering as Lecturer and became Professor in 1998.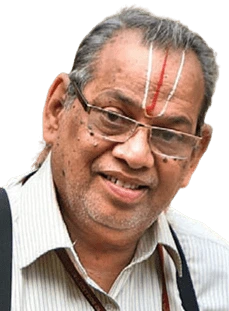 Dr. Suneel Pandey
Dr. Suneel Pandey is Senior Fellow and Director, Environment & Waste Management Division, TERI. In addition, he is Adjunct Faculty at the TERI School of Advanced Studies.
He has more than 25 years of consultancy/ research experience in the areas of municipal, industrial and hospital waste management, plastic waste management, waste-to-energy issues, impact assessment, air, water and soil quality monitoring, site assessments, performance evaluation of ETP and institutional strengthening and capacity building. He has obtained his Ph. D. degree in hazardous waste characterization from Nagpur University while working as Project Fellow at NEERI, Nagpur. He has MSc, Analytical Chemistry, Banaras Hindu University, India and did his BSc, Chemistry from Banaras Hindu University, India.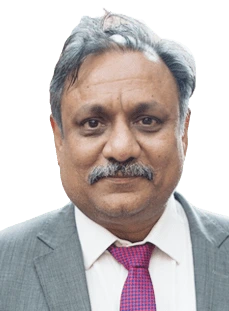 Dr. Sameer Joshi
Dr. Sameer Joshi is a thought leader in Plastic Recycling and Circular Economy and holds a Guinness world record for the world's largest T shirt from Plastic waste. He is associated with UN Environment Program, World Economic Forum-  global Plastic Action Group and extensively works in the field of  recycling and sustainability. He is an author of book on Recycling and has several publications to his credit
He mentors startups and is on several policy making and advisory committees