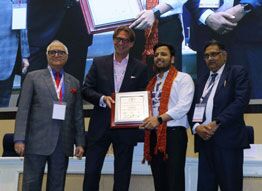 Global Diamond Business Award
Pashupati Group of companies receiving the prestigious "𝐆𝐥𝐨𝐛𝐚𝐥 𝐃𝐢𝐚𝐦𝐨𝐧𝐝 𝐁𝐮𝐬𝐢𝐧𝐞𝐬𝐬 𝐀𝐰𝐚𝐫𝐝" of excellence for outstanding performance and results achieved by the leading business across the sectors from 𝐌𝐒𝐌𝐄 𝐂𝐡𝐚𝐦𝐛𝐞𝐫 𝐨𝐟 𝐂𝐨𝐦𝐦𝐞𝐫𝐜𝐞 & 𝐈𝐧𝐝𝐮𝐬𝐭𝐫𝐢𝐞𝐬 𝐨𝐟 𝐈𝐧𝐝𝐢𝐚.
Read More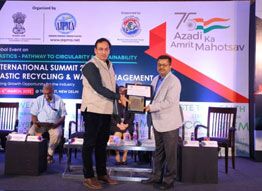 International Summit 2022 | AIPMA and Ministry of MSME
It was pleasure to discuss about Opportunities and Challenges in the way to Circular Economy journey and to be waste neutral as one of our goal at International Summit 2022 last Saturday in Delhi, organized by AIPMA and Ministry of MSME. Thank you to all stakeholders..
Read More